Unstable Diffusion Review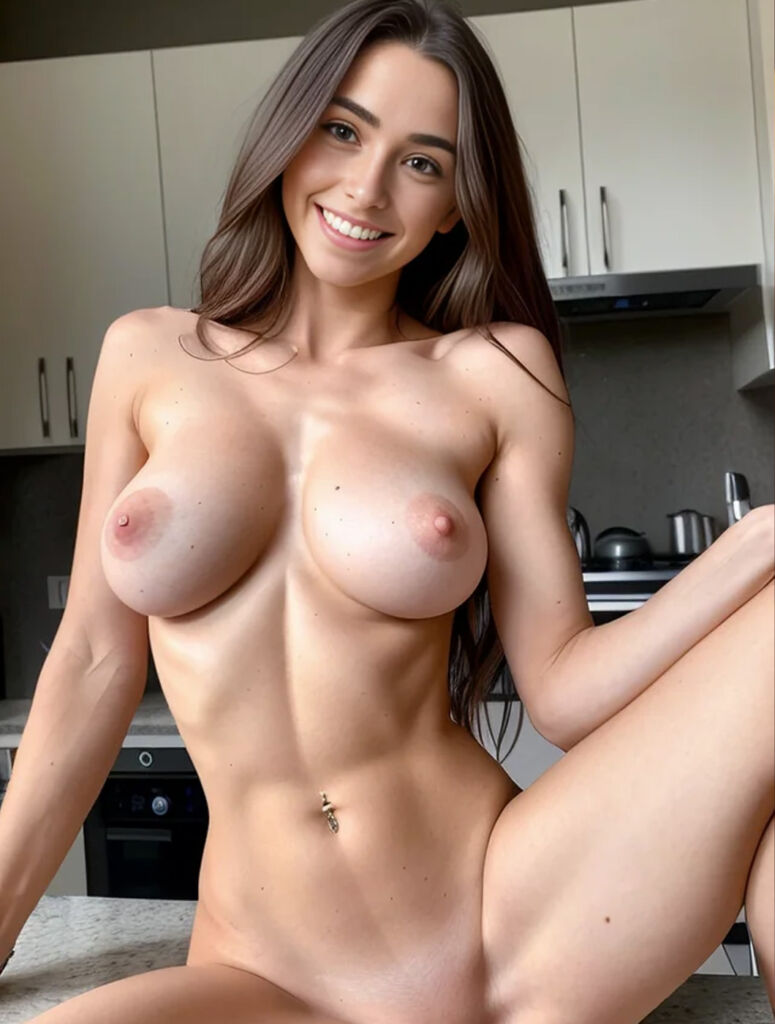 What the fuck is Unstable Diffusion? Is it a bird? A plane? 🤔
The name sounds like a band you formed back when you were in middle school, no? "Unstable Diffusion." It sounds like it's filled with angst. Or is it? Well, whatever it sounds like and however you think about the name, Unstable Diffusion is one thing that will keep your butt glued on the chair and your eyes constantly staring at the computer. Or phone. Or laptop. It doesn't matter what gadget you're using. But what the fuck is Unstable Diffusion? Let's use their exact words. "Unstable Diffusion is a server dedicated to the creation and sharing of AI-generated NSFW." Now, we're talking. *wink*
Unstable Diffusion is committed to providing resources and mutual assistance to anyone trying to create erotic images. They will share prompts, artwork, and tools designed to get the most out of your AI generator. Does that sound a little too technical? Well, don't worry. You're not totally in until you get your hands dirty. Or you can choose not to participate, too. Basically, Unstable Diffusion is one big virtual paradise oozing with AI-generated pornographic images which you can consume. Currently, the content isn't unlimited, but we can all say it's closer to becoming unlimited than saying it is limited. Now, are you ready to hop in?
It is oozing with members, and you should hop in! 
As of writing, Unstable Diffusion's Discord server already has 48,000+ members. Is that a lot? Well, we have to remember that creating and utilizing a Discord account is free unless otherwise stated. If you already have an account, you can freely join the server. If you don't have one, don't worry; making a Discord account is just like making a Facebook account — nothing complicated. Obviously, its member count keeps increasing because of the consistent NSFW content. But you know, there are a few vanilla servers, too, if you want to keep it SFW but still drool-worthy. *wink*
So, should you hop in? Definitely! But what's in it for you? You don't want to waste time just scrolling around, right? 
Unstable Diffusion gives you the upper hand. 
Now that you know that Unstable Diffusion is just a Discord server, which roughly translates into something more similar to a group chat than a porn site, let's dive into what's in it for you. I know this is the section you've been waiting for. LOL. Honestly, there are a shit ton of things for you here. Unstable Diffusion is user-centric, you know. Without its incredibly enthusiastic server members, they would be absolutely nothing. With that being said, everyone serves each other. Now, how the fuck would that be possible? That's what we're here to talk about. I know you only want to be served, but trust me, your creative juices might start to flow here.
As an Unstable Diffusion Discord server member (phew! That was long., LOL), you get the chance to make, build, create, or just watch. You might not have that IT or engineering degree, but trust me, we don't need that here (yet). Unstable Diffusion allows its members to create the woman, man, shemale, or incredibly fictional character of their dreams and share it with other members that might strike their fancy. And that's how you become just a bystander. With AI, everything is possible! Including making your girl from scratch. Well, not exactly scratch, but I hope you get the gist. 
Well, you can say the content is almost unlimited. 
As I said earlier, Unstable Diffusion's content is not unlimited. However, it's safer to say it is unlimited than to say it is limited. Because can you go through all their 4.3+ million NSFW photos in just one sitting? Can you? If you can't, then it seems more unlimited than it is limited, right? Yeah, that's what I thought, too. The number I stated is just as of writing. And while you're reading this entry, it probably has already doubled, tripled, quadrupled, or something. AI-generating NSFW images are faster than you think, you know. That said, you'll have more swell time here than staying on porn sites. 
Instead of categories, you have "channels."
Now, this is the part where porn site-goers might be confused. Unstable Diffusion does have categories. But since they are in Discord, the categories become channels instead. It's the same thing. You'll know once you get there. LOL. Currently, the only channels they have are:
Soft erotic SFW channel 
Two-dimensional erotic images 
VS chemoners 
Sadistic images such as BDSM
Of course, there might be more once you log in, so you better keep an eye out! In the meantime, you can freely enjoy the images you'll come across on these channels. And yes, you can download them for free unless otherwise stated. 
Unstable Diffusion is one big group chat, except when you enter Patreon.
As I said, since Unstable Diffusion is one Discord, it will be just one big group chat with a few sub-group chats where the categories are in. And by that, I mean the servers. When you're on Discord, everything is completely free unless otherwise stated. You can freely browse around, stroke your cock to some mind-blowing images, download a few, and whatnot. There are even no ads on Discord, which is well-appreciated. However, Discord and Patreon are two different conversations we should have before you dive into anything. Are you already familiar with both of them?
If not, here's a short, rough description: 
According to Google and Discord, it is a voice, video, and text chat app that's used by people over the age of 13 to talk and hang out with their communities and friends. Yep, one of the communities in question is Unstable Diffusion. 
According to Google and Patreon, Patreon is a way to get paid for creating the things you're already creating. That includes videos, songs, podcasts, NSFW images, and more. 
So you see, Patreon isn't one big group chat just like Discord. It's where you'll need to open your wallet to see more and get more. 
So, does Unstable Diffusion get the thumbs up? Does it get 5 stars or no stars at all? ⭐️ 
That's a good question. Does Unstable Diffusion get the thumbs up and 5 stars? Or thumbs down and no stars at all? Since the community is fairly welcoming and incredibly sharing. Unstable Diffusion gets all the thumbs up it can get. The same goes for the stars, too. 
Unstable Diffusion is the most user-centric AI-generating NSFW community I have ever seen. You can even make one for yourself if you want to. The most important thing is that it doesn't have any ads. LOL. Kidding aside, the most important thing is the fact that you can choose whether you want to open your wallet or not, create an NSFW masterpiece, or bask under the creators' greatness. 
Now that you know how great Unstable Diffusion is, it's your turn to see and fap out. *wink*
| | |
| --- | --- |
| Type of website: | |
| Type of content: | Porn Videos |
| Main Category: | AI Porn |