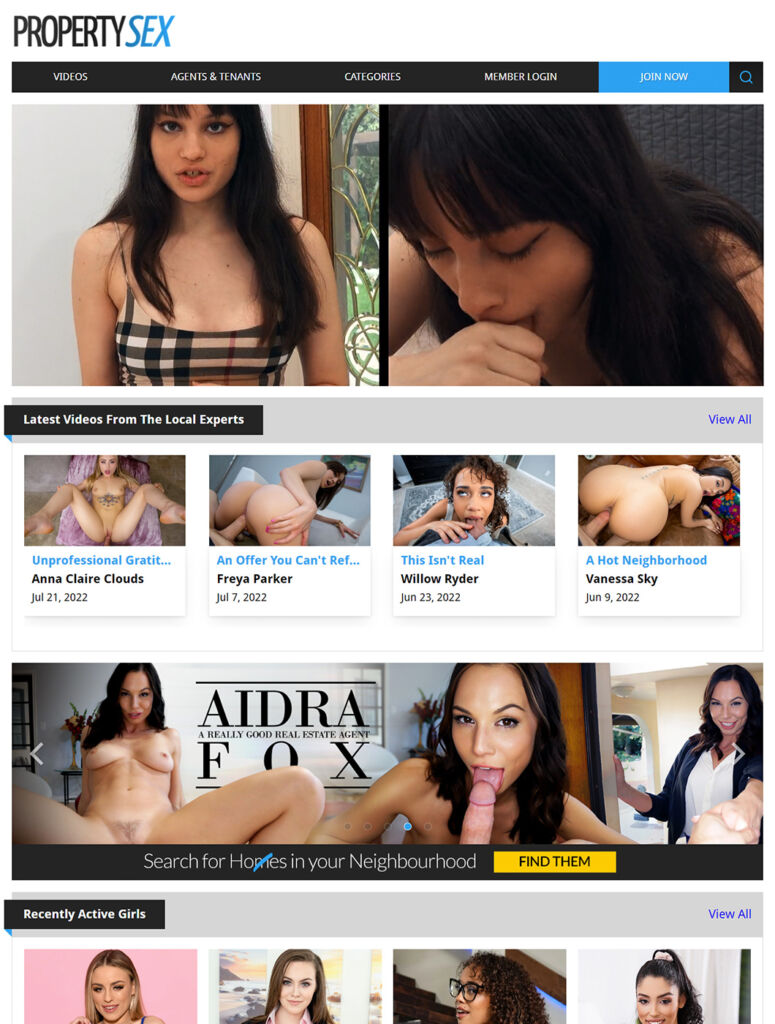 The real estate world is one big battlefield. You've got to be determined to win your clients over and be able to plaster one big 'sold' sign across your properties for sale. Before clients bring out their bank cheques or cash, real estate agents must be armed with tips and tricks. Likewise, acquiring a real estate license is a good thing to consider if you're itching for a career shift.  
In reality, the world of real estate is the farthest thing from being sexy. You'll be covered in tons of paperwork, learn how to keep things spick and span for prospective clients, and if you're lucky, your schedule will be filled to the brim with house tours and client meetings. Property Sex is here to show you all of the nitty-gritty when it comes to real estate. Trust me; nothing will remain untouched here. *wink*
It's not just about buying and selling properties in real estate. I mean it when I said Property Sex would show you every single aspect of it. You'll find properties for sale, rent, or lease – any real estate transaction you can think of. The people here aren't limited to agents only, as well. There are tenants, buyers, clients, and all that. They're all armed with persuasion, hot, drool-worthy bodies, and incredible fucking skills. Read through this review so I can show you what I mean.
Realty techniques that seal the deal 😉
Every real estate agent knows exactly how fucking hard it is to make a sale. I understand – there are many things to consider, and it's also hard to shell out a big amount of money. Not to mention different client attitudes – sometimes they can get under your skin quickly! The same goes for the tenants as well. What will these landlords do if their tenants don't have the money to pay rent? 
Property Sex is here to show you the necessary skills that every real estate agent and tenant already has up on their sleeves. Nothing that a little convincing can't do! The extra effort I'm talking about varies. It could be the agents stripping out of their drool-worthy silk blouses and pencil skirts or the tenants donning the sexiest lace lingerie in their closet only to be pushed aside by their landlords. 
Every agent's and tenant's fucking and sucking skills vary, but it's one sure-fire way to seal the deal. Witness how these Property Sex characters get down and dirty to reach an agreement with each other. Tick everything off your sensual fantasies and cravings as you watch agents, tenants, and clients suck balls dry, pound pussies until it squirts, and aim their shitload of cum on a porn star's beautiful face or big tits.
Your favourite porn stars all under one roof 🏠
Property Sex won't let you settle with only watching mediocre fucking. You deserve only the best fapping sessions porn has to offer! They know well that good lighting and amazing locations aren't enough. You need all your preferences laid out neatly for you. You name it: big and small tits, bubble butts, throbbing cocks, and juicy pussies! Property Sex will arrange it expertly for you, just like a successful realtor would do with his properties.
Property Sex is way ahead of you, buddy. Hot bodies won't do! They've got famous and amateur porn stars on their roster. Choose who you want to get pounded or rode on – everything is made available at the click of your pervy finger. Can't think of a name? Let me lay it out for you. Here are the porn stars you can watch out for in Property Sex: 
Lacy Lennon
Liv Wild
Adriana Chechik
Riley Reid
Kimmy Granger 
Marsha May
April Snow
Lena Paul
I randomly plucked these names from Property Sex's model index, Agents & Tenants. These glorious porn stars are just the tip of their iceberg, so you better get ready for more. I'm pretty sure you've come across various porn performances featuring them. You know full well how cum-oozing they are. Catch them with their Oscar-worthy acting skills before they get pounded, sucked, and fucked hardcore.
A collection of full HD scenes with consistent updates
The one thing I look for first when stumbling upon a new porn site is their update intervals. It's just not worth it for me if they update once a month or every once in a while. You know we're bound to finish wanking through every porn performance available sooner or later, so why not give frequent updates? 
Property Sex is on the same stand as me. The team behind it updates their porno stash once a week, ensuring you'll never run out of porn films to stroke your throbbing dick. Not to mention every single movie is in full HD already. No more squinting through scenes you've been waiting to cum to. Expect crisp video and audio in all of your fapping sessions. 
As of writing, they already have 316 porno performances and 316 high-resolution photo sets. Property Sex gives you a choice to stream in lower resolutions, including 720p, 480p, and 320p. But does anyone even want to do that? At least they're considerate enough. Photo sets are downloadable in zip files, so you can stuff all your gadgets with spicy photos that'll perk your boring days anytime, anywhere.
Shut up and take my money! 🤑
Alright, calm your ass down. You're pretty head-on with this one, huh? But let's consider those who want to test the waters first. Everything seems promising, but it's not easy to shell out a few dollars. So, for those who want to take a peek first, Property Sex offers a 2-day limited trial for only $1.00. Be careful! This will automatically rebill to the normal monthly price if you don't cancel immediately – not unless you're in it for the long haul; then welcome to the realty club, my friend!
Now for the horny pervs who can't seem to keep their cards in their wallets, here are the membership plans you can choose from:
$29.99 for one month
$89.95 for six months 
$119.999 for one year
These membership prices are recurring, so you don't have to worry about another bothersome transaction every billing period. Property Sex accepts Discover, JCB, MasterCard, and Visa payments through Epoch.
All the contents are exclusive for members only, so you better prepare that card for swiping. No one wants to be cut short with their fapping sessions by those harshly cut previews uploaded on free porn sites, right? 
The verdict 👨‍⚖️
If you're looking for some mind-blowing reality-based porno films, then you're in for a treat with Property Sex! Everything you've been looking for is all housed in one wet, sticky roof – drool-worthy porn stars, cum-oozing hardcore fucking, and even bonus sites for your ultimate pleasure.
Have I already mentioned that there's a VR porn stash that Property Sex is keeping for members only? Level up that POV-style fapping with the help of VR devices. Once you enter Property Sex, you'll never want to get out of this fantasyland.
You'll wish you were a real estate agent after watching all the fucking in store for you on this glorious porn site. Get good value for your hard-earned cash with POV fantasies, smart-looking, sexy girls ready to fuck and be fucked, and million-dollar homes getting covered in a shitload of cum. This is what your sexual fantasies are made of, and you'll miss out big time if you don't swipe that damn card.