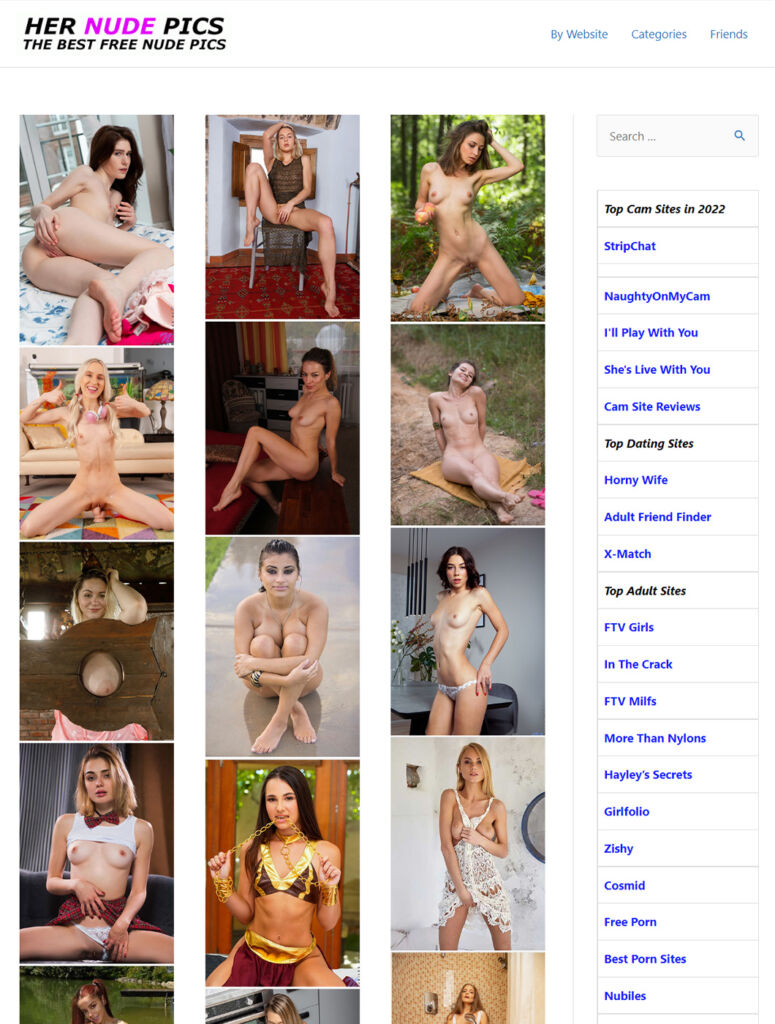 Think of it as an appetizer. It can be the main course, too. 😉
Can't you be bothered to watch even a few seconds of a porno performance? Here's the answer to what you're looking for: free porn pictures. In this day and age, can you imagine something being given away for free? I can't even imagine, but hey, that's what Her Nude Pics is great at doing. And it's not just free nudes they're giving away, but free stills from all the porno performances you've been drooling for. Okay, maybe you haven't seen all the porno films linked here yet, but you're bound to drool over them anyway. LOL. Now, back to what we were talking about. 
Her Nude Pics is a pretty simple website. You don't even have to know the nitty-gritty to be able to browse the site. Think of it as an explicit version of Instagram. And yes, you don't even have to make an account. If you get tired of looking at all the mind-blowing naked photos of all the girls and boys of your fantasies, there are a shit ton of links you can click on to pass the time. Yes, this one-of-a-kind website has a neatly organized portion on its homepage filled with all the links to the best porn sites they could think of. And there's even a link to a porn game. 
You don't have to click anywhere. Simply go on the website and scroll. That's it! Her Nude Pics' homepage is filled with MILFs, busty babes, barely legal bangers, ebonies, bubble butts, and more! Scroll, click and save, and you're good to go. If a lady got the best of you, you could go to the porno performance where the photo came from. And that's why you can think of these photos as an appetizer before devouring the main course that is their porno film. But you know, these photos can also serve as the main course. Just look at all of it!