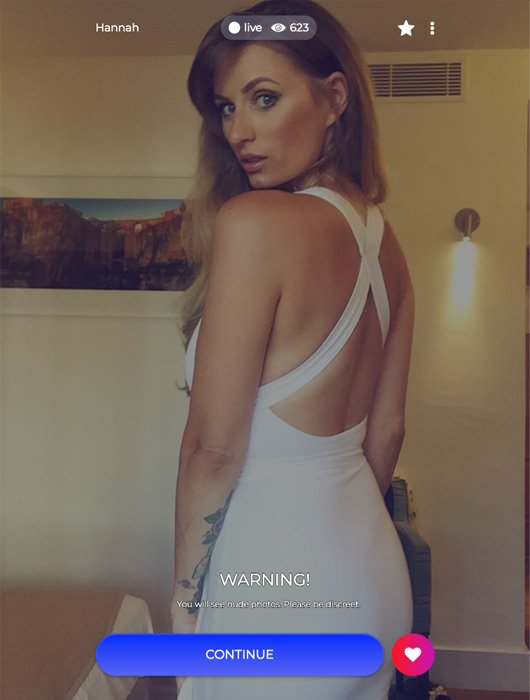 I haven't heard of dating sites getting momentum since Tinder and other similar apps became a thing. Apparently, people like the instantness that dating apps bring. The thought that you can browse anywhere seems nice, and the same goes for porn. 
However, since the pandemic came into the scene, dating websites snagged the spotlight back to them. Hence, many brand new dating sites have their head-turning characteristics. However, it's different from this one. GibmirSex has been around for nine years already. That means the site went elbow to elbow with the leading online dating sites back in 2013, and yet they survived. 
Back then, even though it was already pretty modern in 2013, it was still taboo for the other genders to join dating sites and find the love of their lives or fuck buddies. That's what GibmirSex gave, and they are still giving. This is one of the few dating sites that includes everyone, making them maintain their momentum.
What the hell is a GibmirSex?
Well, quite obviously, GibmirSex is included in the sex dating category. Yes, I know everyone gets down and dirty when meeting up. But back then, you had to specify if you're DTF (down to fuck) or not. Whether you're looking for a casual hookup or a long-term relationship, you'll be surprised you can find both in GibmirSex. 
GibmirSex is as basic as they can maintain it to be. Unlike other dating apps out there, who can get very specific when finding the other half you've been looking so hard for, GibmirSex is doing the exact opposite over here. Its basic search criteria include gender, age, online status, and a photo. Now it's up to you to discover them or not. They have an advanced searching feature, but it doesn't get utilized as much. You know dating sites aren't like porn sites, although they seem to function almost identically. 
Features and functions to discover 🔍
Surprisingly, GibmirSex has several features that keep member experiences a bit exciting. Similar to Tinder, you can search through the cities and regions near you for a potential partner in life or bed. They call it a regional search, and it determines whether there are people who are similarly looking around your area. 
Other than that, members can also create a profile video that shows more than a photo would. GibmirSex encourages its members to upload profile videos to help them stand out from other members. I want to receive private videos instead. *wink*
If your profile is too beautiful, chances are you'll receive messages that are uncalled for. GibmirSex provides a feature that allows its members to block selected people from contacting them. I know this feature is incredibly common, but most dating websites don't have a blocking feature. Kudos to GibmirSex for doing that. 
Lastly, this is my favorite feature so far. GibmirSex provides options for members to invite and enter private chats with other members where they can exchange photos. Unfortunately, no calls unless you exchange private info. Chat rooms are encrypted, by the way, so that members can preserve their privacy. I did say no calls, right? But you can do live chats with other members, though. Please make sure you look nice so they don't decline your meet-up request.
GibmirSex? Sign me in!
I think it's pretty common for dating websites to require their members to swipe their cards first before they get to the good part. Although some are still functioning for free, acquiring a dating site membership plan ensures a good experience, even if you don't get to pair up with someone or get laid. 
GibmirSex offers trial plans and premium plans that you can avail of via credit cards. Here are the prices you can choose from:
Trial:
$0.99 for one day
$7.00 for one week 
Premium:
$59.97 for one month 
$64.90 for three months 
Nothing that can break the bank, right? Now swipe that card and see for yourself! Who knows? You might have the fucking of a lifetime with a GibmirSex membership. *wink*
GibmirSex: your go-to dating site that won't disappoint 😉
GibmirSex has been around for nine years, yet they keep improving with time. The only upgrade they'll ever need is to make an app so that their user experience can become a thousand times better. 
Here's your foolproof sex dating site that won't let you down. Get down and dirty or look for the one. Have the best of both worlds with GibmirSex.