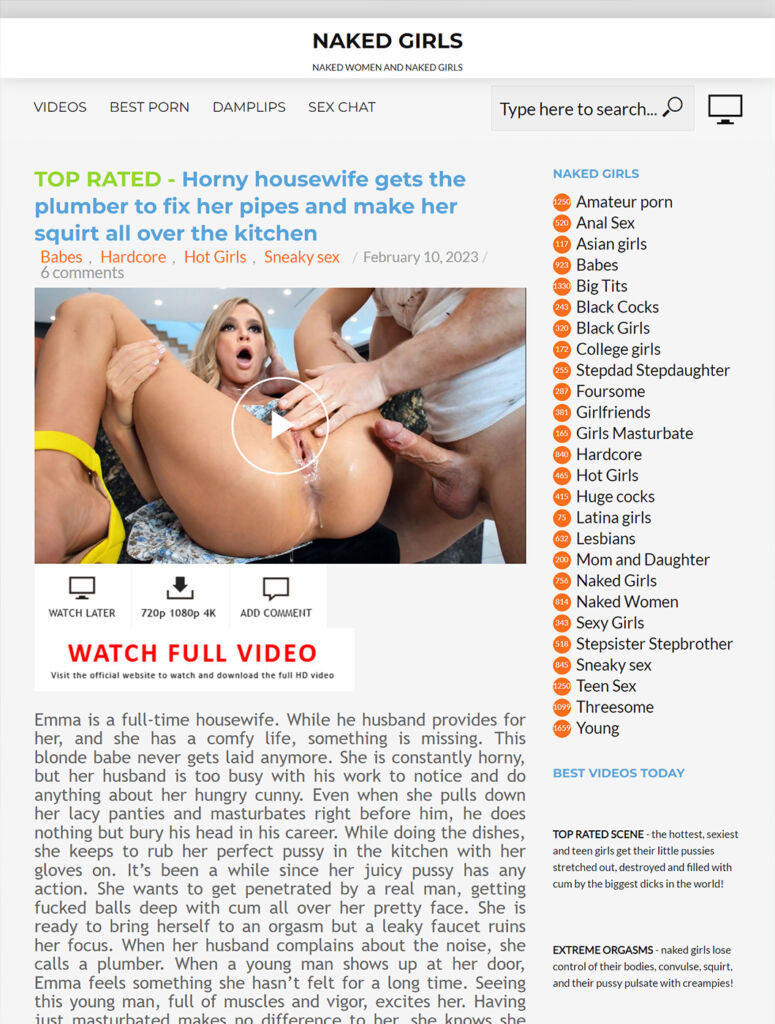 Is Damp Lips a blog or a porn site? Do I have to choose between the two? 🤔
So, your pornventure led you here, huh? Out of all the other porn sites, you've discovered Damp Lips. But I must tell you, Damp Lips is an adventure in itself, and you don't need to look far and wide after you've stumbled upon this site gem. Is it a gem? It might be to a horny chap who has had enough of those frequently visited free porn tubes. If you want to ask that question, damp Lips is a free porn tube. However, something is different with it, which is what will hook you in or not. The choice is always yours, you know. 
Damp Lips has got everything! And when I say everything, I mean it quite literally. It has porno performances. You can stroke your throbbing cock, the porn stills, nude photos, and even GIFs. Yep, for a porn site like this, you'd think they would have limited offerings to a horny fapper like you. LOL. They even have comments which had me lost because how the fuck is someone supposed to log in? There's no damn login button anywhere on the site! But the coolest thing to consider is that everything is free; you might even be able to download all the contents with a little tweaking, and your bookworm ass may have some satisfaction, too. 
Basic, ad-filled, and free. You don't have to ask for more. 😉
I think I've already mentioned that everything on Damp Lips is free. Now, let's talk about other things that Damp Lips have aside from the fact that it can make your pussy lips as damp as motherfucking possible. You'd like everything about Damp Lips except for their website layout. LOL. It looks like a skinny teen made it from his mom's computer, but it will do. As long as it's satisfying and making you cum, I guess. But yeah, let me reiterate, Damp Lips has porno performances which are fucking short. If 9 minutes is enough to make you cum, then Damp Lips is the one for you. At least you don't have to expect anything about nude photos and porn stills because they're high quality. The triple X films are HD, too. 
This site looks like an archive of all the porno performances and XXX photos of the past. We can't argue since you're getting everything for free. But don't fret; Damp Lips has everything. Their categories are more complete than the premium porn sites out there, and they even have long-ass synopses and a few sprinkled descriptions about what's in it for you. If you don't have time to wait for a whole XXX movie to load, you can conveniently read its synopsis while on the go. Damp Lips is a site filled to the brim with words, and I'm here for it, especially if you're practicing reading. LOL. 
You might be bothered by its layout, which is too basic, but once you're all horned-up, trust me, it's the last thing you'll notice. LOL. 
| | |
| --- | --- |
| Type of website: | |
| Type of content: | Porn Videos |
| Main Category: | Porn Blogs |